Dear Community Members
The month of May has been traditionally celebrated in the Haitian diaspora since 1998 as Haitian Heritage Month, with various themes emphasizing pride in Haitian history, culture and the need to empower the Diaspora community. With the dramatic situation caused by COVID-19 pandemic, several communities had to adjust their Heritage Month celebrations and their messages.
The following organizations, based in 11 different US states, collaborated with Haitian Americans United Inc, based in Boston, to jointly release these posters in 3 languages, promoting a Haitian Heritage month theme that reflects the need to respond to the pandemic: "Protecting Our Heritage by Protecting Ourselves".
Haitian national hero Jean-Jacques Dessalines was deemed the unifying voice who could command the moral authority to enjoin all to comply with crucial public health recommendations: wash hands frequently, stay at home until new guidance, wear masks, stay 6 feet apart from others.

Please help share these posters widely with your audiences and let's commemorate our Heritage safely.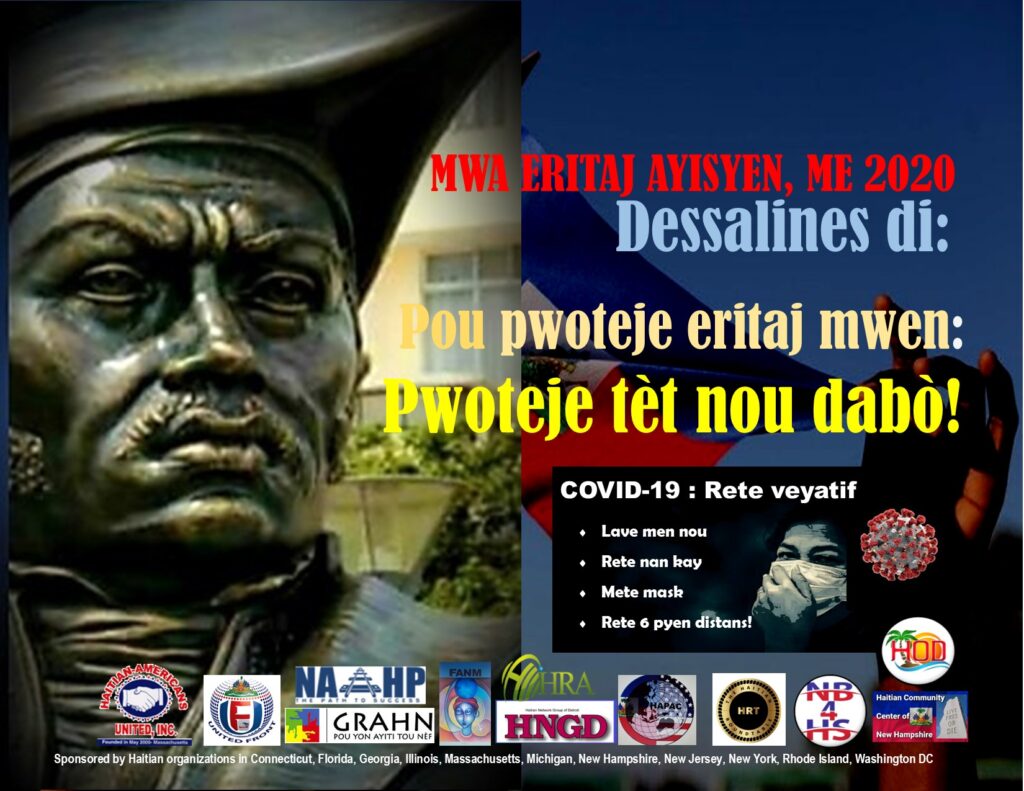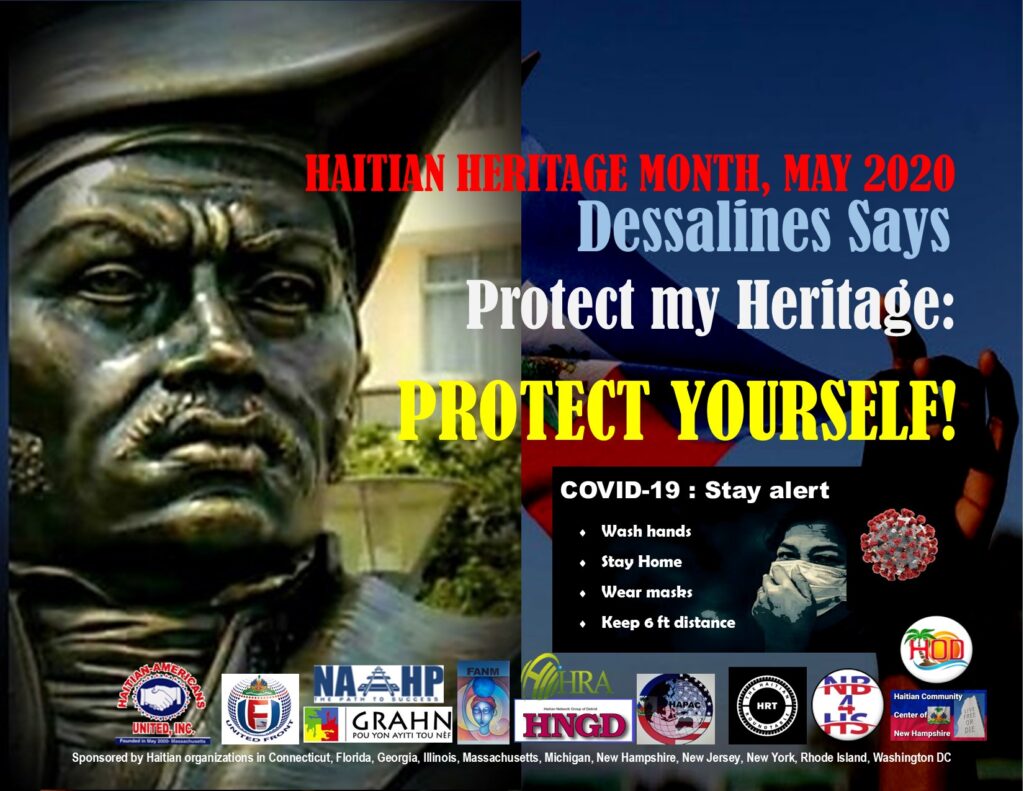 From partners:
Connecticut: Haitian American Professionals of Connecticut – (HAPAC)
Florida: Family Action Network Movement – (FANM)
Georgia: Haiti on Demand
Illinois: GRAHN-USA
Massachusetts: Haitian Americans United Inc – (HAU)
Michigan: Haitian Network Group of Detroit (HNGD)
New Hampshire: Haitian Community Center of New Hampshire
New Jersey: National Alliance for the Advancement of Haitian Professionals (NAAHP)
New York : Haitian Round Table (HRT)
Rhode Island: New Bridges for Haitian Success – NB4HS
Washington DC: Haitian Renewal Alliance – HRA
Multiple states: United Front of the Haitian Diaspora (UFHD)

Happy Haitian Heritage Month from the Coordinating Committee