Celebrate the women of our community.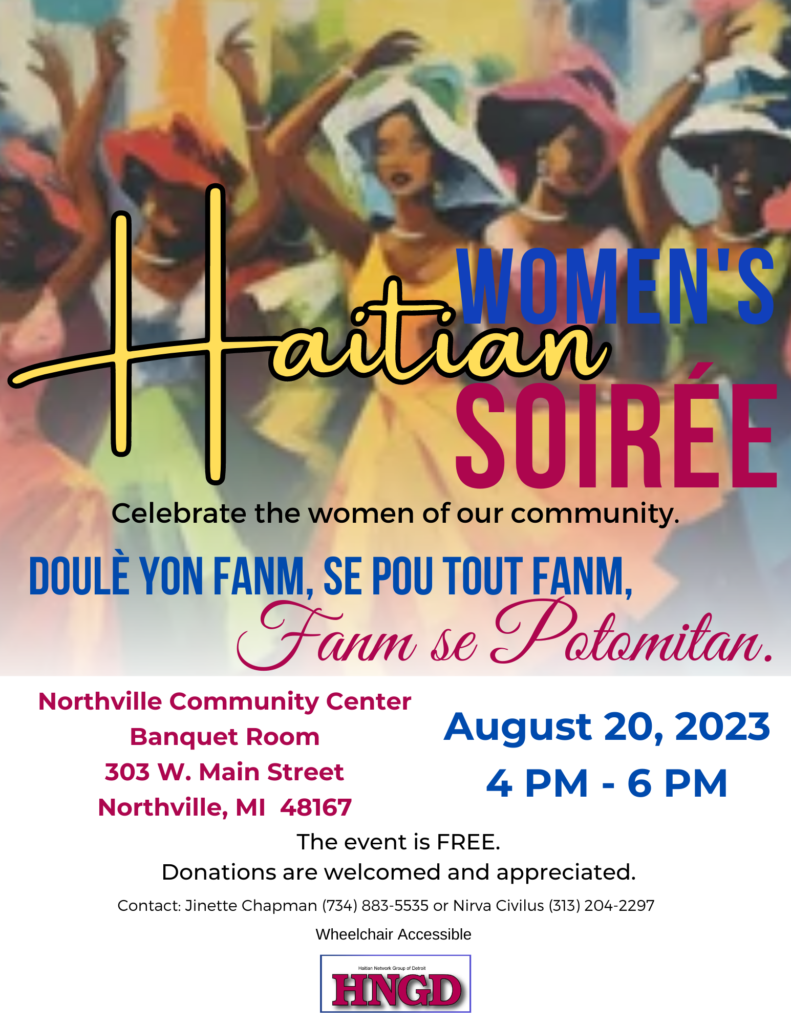 Doulè Yon Fanm, Se Pou Tout Fanm. Fanm Se Potomitan.
August 20th, 2023
4pm – 6pm
Northville Community Center
Banquet Room
303 W. Main Street
Northville, MI 48167

Wheelchair accessible.
The event is FREE; Donations are welcomed and appreciated.

Please contact: Jinette Chapman (734-883-5535) or Nirva Civilus (313-204-2297).