JOIN US:
July 27, 2019 @ 06:00 PM
Farmington Riley Park and Sundquist Pavilion
Another  Bèl Bagay Lakay Festival is coming your way!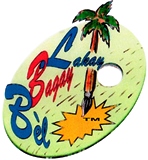 Mark your calendar,  the next Bèl Bagay Haitian Art & Craft Festival will take place on  http://explicitsports.com/53478-priligy-costo.html copy July 27 and 28, 2019!  female viagra where to buy  HNGD will be celebrating its 20th year of existence and we promise that it will be a big party!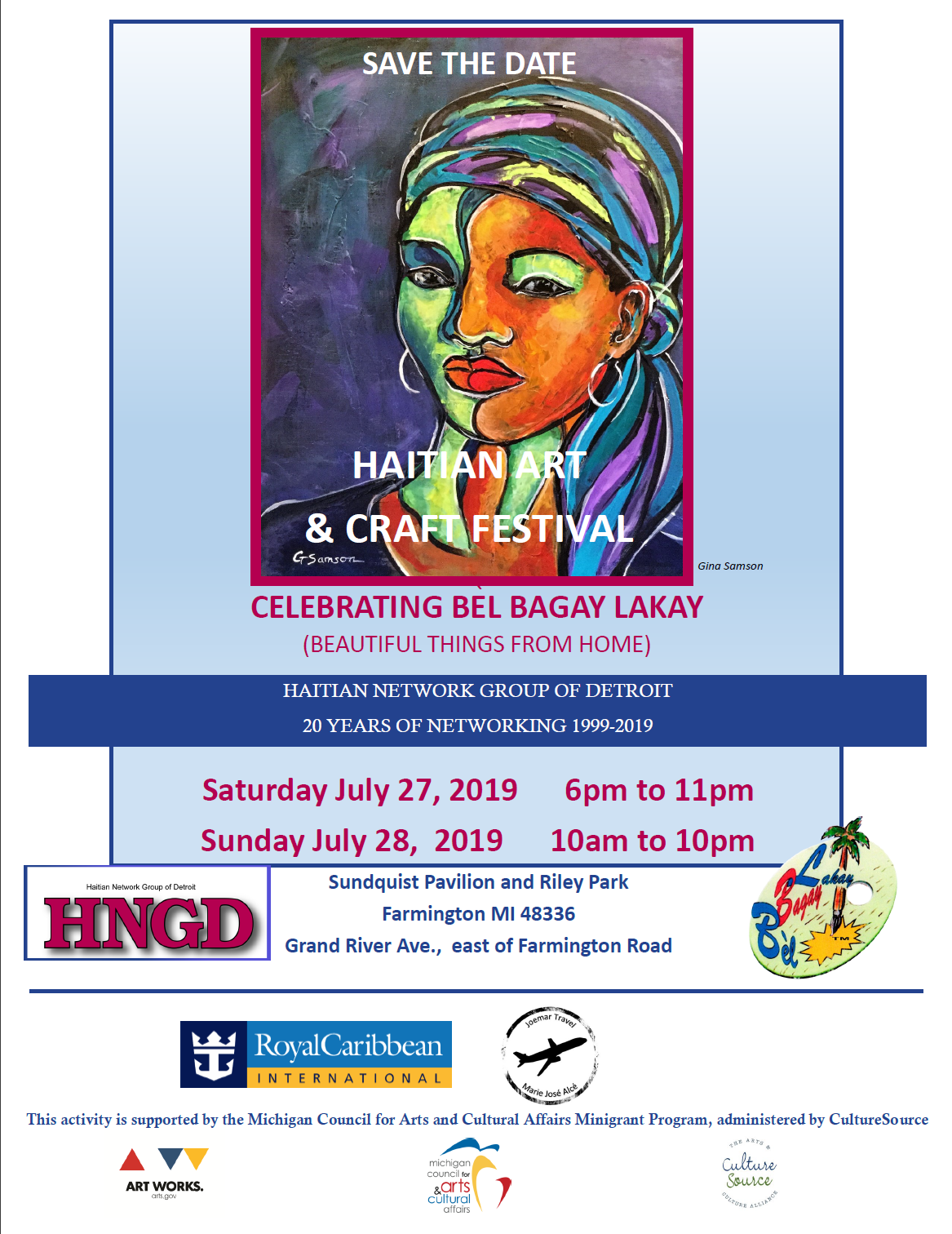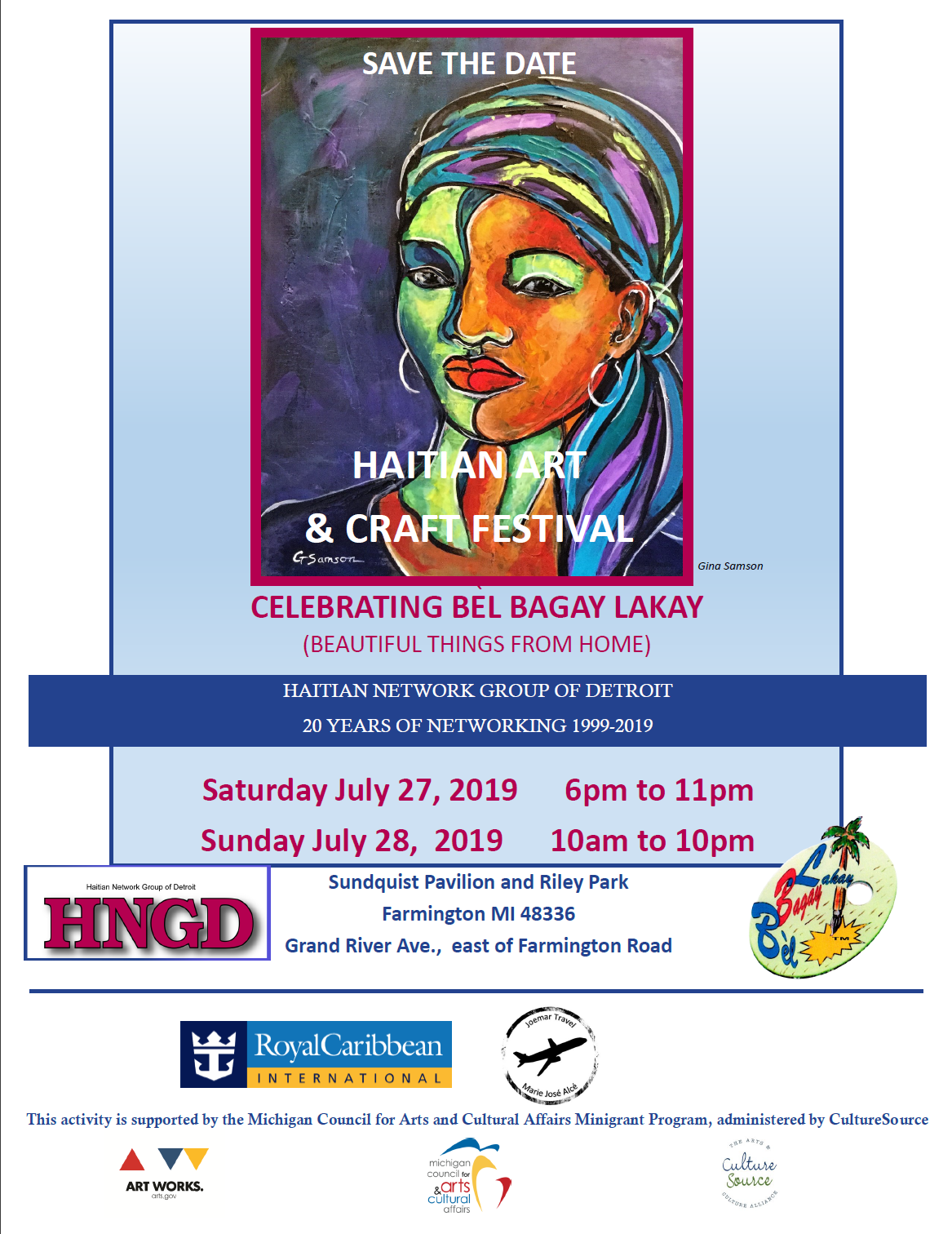 https://www.capitalplanninglaw.com/28741-lidoderm-patch-cost.html disseminate BÈL BAGAY LAKAY  is a Haitian Art and Craft Festival/ Foire Artisanale presented by the Haitian Network  Group of Detroit, a 501(c) (3) non-profit organization. This 2-day outdoor event is designed to give  Metro Detroit residents an opportunity to experience the uniqueness of Haitian culture through art, crafts, food, dance and music.  It's a FREE event filled with family-friendly and fun activities.
---
If you would like to be a sponsor, get involved in the planning process, or volunteer the day of the festival, do not hesitate to send us an email at info@haitiannetworkdetroit.org.
where can i buy viagra with paypal APPLICATION PROCESS:
Artist must complete the application and return it to the following address:
Haitian Network Group of Detroit 60 E. Milwaukee, P.O. Box 2106, Detroit, MI 48202.
Applications can also be completed online (click here).
There is a $75 non-refundable application fee.
The application deadline is April 1, 2019.
BOOTH FEES:
Booth fees are $300 or 25% of sales which includes 8 ft table, 2 chairs and 10X10 outdoor covered space. The deadline for booth fees is March 30, 2019.
REFUNDS:
Booth fees are refundable minus a $50 processing fee up until May 30, 2019. There will be NO REFUNDS after May 30, 2019.
TAXES:
Artist is responsible for paying the appropriate state sales tax. For tax information call (517) 636-4660 or visit www.michigan.gov/treasury.
click here to download the 2019 BEL BAGAY LAKAY Application (download to print and complete form).
To complete and submit application online,  click here.
REGISTER FOR EVENT