Happy New Year and best wishes for 2023!
You are invited to the Haitian Network Group of Detroit Annual Haitian Independence Day Celebration.
This is a unique opportunity to spend an afternoon networking while savoring Haiti's world renown delicacies: Soup Joumou and Pâtés
See below to reserve and Pre-pay for your order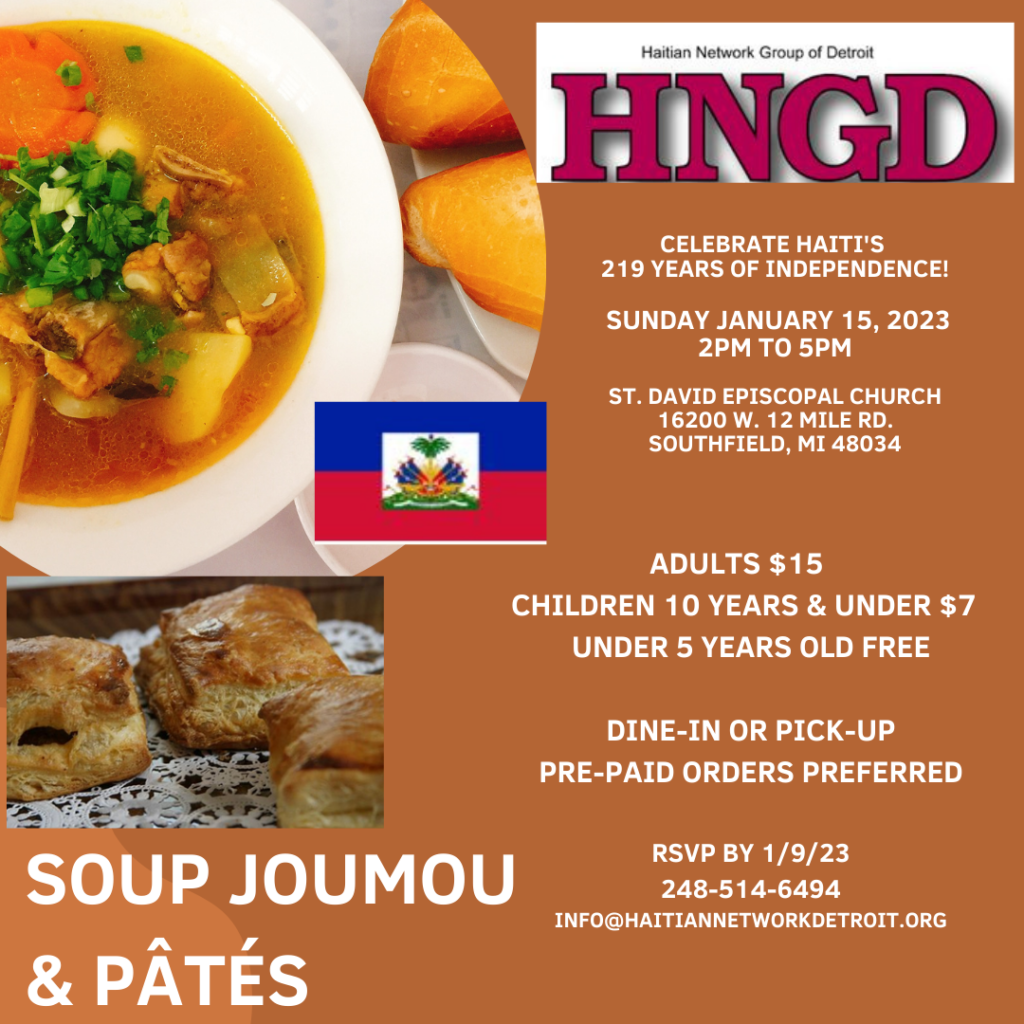 Fill out the form below to reserve and prepay for your order.
Adult order Children (5-10) order