Mark your Calendar! The 2018 Miss Carival Pageant organized by the Caribbean Cultural and Carnival Organization (CCCO) is scheduled to take place on August 10, at the Arab American Museum in Dearborn.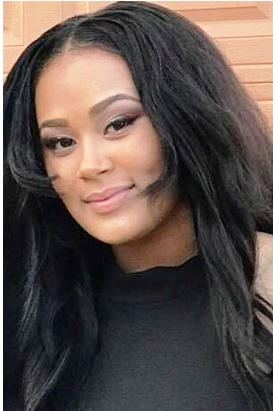 Alexandra Brutus will be representing Haiti. Alexandra is the daughter of Andrèle St. Val; she and her family have lived in Michigan for a number of years. Our Miss Haiti is 17 years old and a junior at Avondale High School in Auburn Hills.  She is a member of the Queens of Melanin and Diversity Club at her school.  She is very active in her community through her volunteer efforts with the Delta Gems and the Boys and Girls Club.  She also serves as a middle school youth leader and preschool volunteer at Woodside Bible Church.  Alexandra enjoys singing and serves on her church's praise and worship team.  In her spare time, she enjoys spending time with family and friends, listening to music, and practicing nail art. She aspires to become a nurse.
To date, Haiti has had a great track record in the Miss Carival pageant. In 2014 we accomplished an unprecedented feat! Haiti was a double winner with Ché Alcé Jean-Charles who was crowned  Jr. Miss Carival and Michelle Narcisse who captured the Miss Carival title. We hope that the members of our community will come in droves to support Alexandra as she vies for the 2018 Miss Carival title.
Should you wish to offer your financial support to help defray the cost associated with Alexandra's participation in the pageant, you can make a donation at www.haitiannetworkdetroit.org   Click on donate to HNGD Projects to add your information. Don't forget to click on "Add special instructions to the seller" and type Miss Haiti in that field.
We thank you in advance for your support and look forward to seeing you on August 10 at the Arab American Museum wearing your Rouge et Bleu (Red and Blue) to cheer and applaud our Miss Haiti 2018!
With much appreciation,
The HNGD Board